Each month, we discuss a topic relevant to the Code for America Network. In May, we discussed fundraising tactics for your Brigade. We want to help support you as you look to reach your funding goals. Join the Code for America Development Team to talk about ways to explore fundraising avenues for your Brigade! Come with questions and ideas, we look forward to seeing you there.
Watch the video: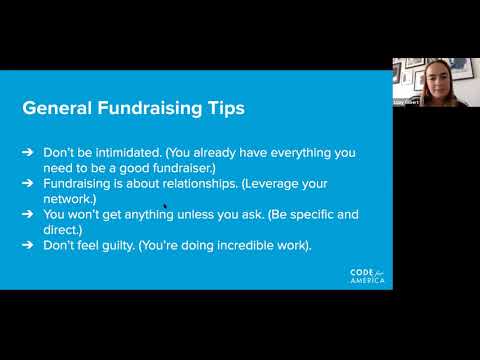 View the slidedeck.
Here is a donation template letter for food donations and event support.
Here is a solicitation template for asking for donations from family/friends for your Brigade. This was created for the end of the year, but can be adapted!